Meeting Facilities
BIRS meetings take place in the TransCanada Pipelines Pavilion (TCPL).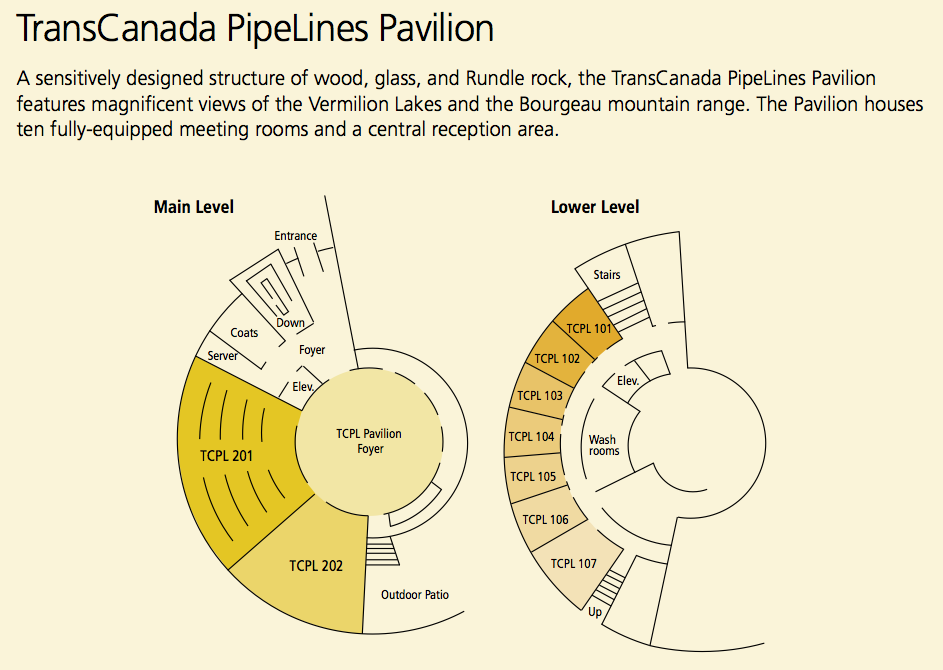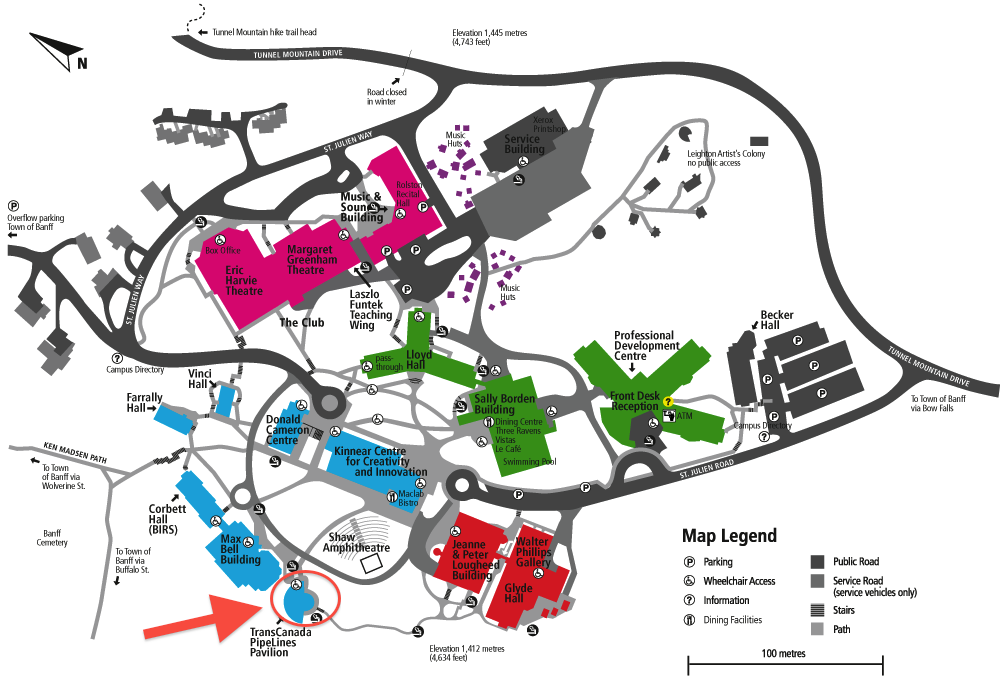 Open wireless Internet access is available throughout the TCPL building.
Detailed descriptions of the facilities are on the Description of Facilities page. A summary follows below.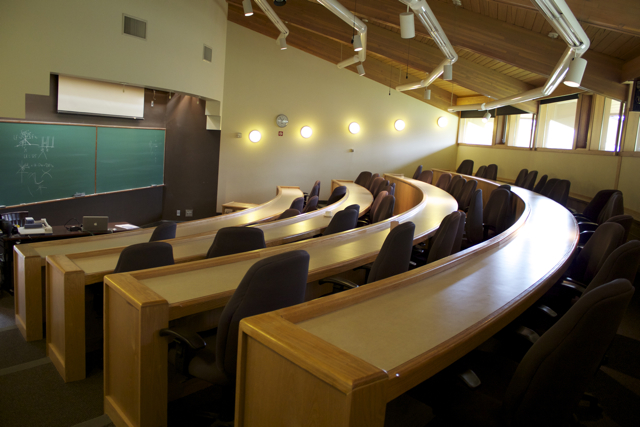 TCPL 201 is our main lecture room. It features a tiered lecture auditorium that seats 50 people, has chalkboards, an LCD projector and screen, and a document camera. See the Technology page for more detail on equipment.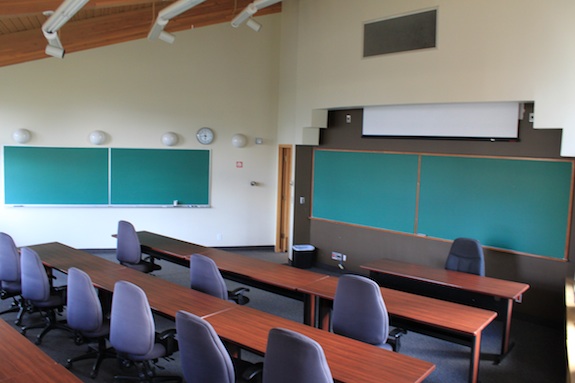 TCPL 202 can be arranged for smaller meetings with tables, or larger ones without tables, according to the needs of the group. It can also be used for break-out sessions during BIRS workshops. It features almost 25 feet of chalkboard space, and an LCD projector and screen.
TCPL 102, 106 and 107 are smaller meeting rooms that can be used for break-out meetings. They feature chalkboards or whiteboards, tables, and chairs.
TCPL 105 has a photocopy machine and a network laser printer.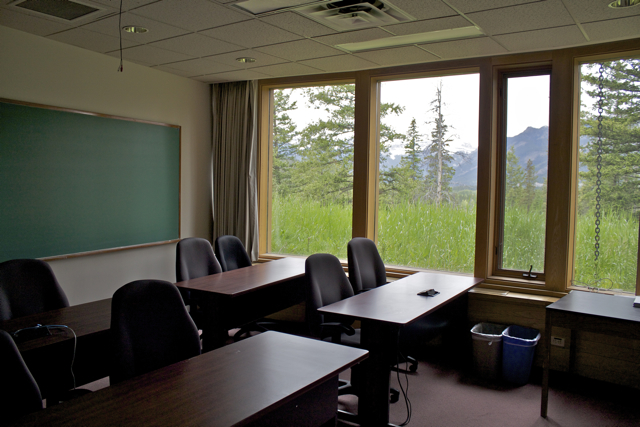 TCPL 107 is reserved for Research in Teams (RIT) or Focused Research Groups (FRG). If there is no RIT or FRG meeting in session, this room can be used as a break-out meeting room. It features two large chalkboards, a manual pull-down projection screen (portable projector available), 4 tables and 8 chairs.
Library: BIRS has a very small, but growing, library located on the 3rd floor of Corbett Hall. It has online access to MathSciNet and other online resources. Participants who have online services at their home institutions are encouraged to establish proxy accounts which will allow them journal access from BIRS.