Future Research Directions in Digital Simulation Methodology for the Next 10 Years

(17w2670)

Arriving in

Banff, Alberta

Friday, April 28 and departing Sunday April 30, 2017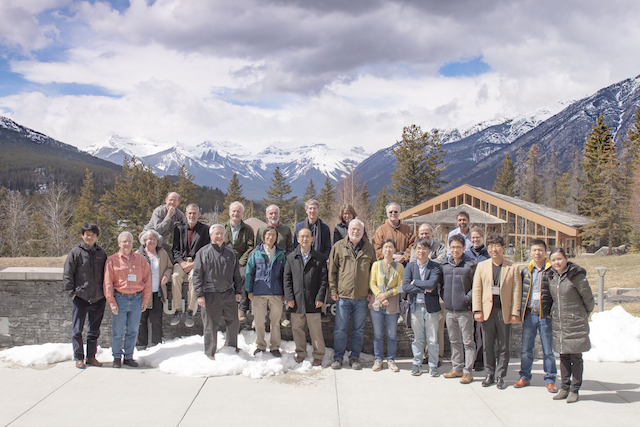 Objectives
The purpose of this workshop is to come up with a list of tactical topics in simulation methodology that will definitely have significant impacts and be likely to lead the simulation research next 10 years. Top researchers in the field of analysis methodology in simulation will get together and exchange ideas and opinions. Then participants will brainstorm desirable research directions and their importance; and how to successfully approach the research problems.



Most research fields are driven by problems considered to be important for the era. The problems that have been considered important in the simulation fields in the past are as follows: Random number/variate generation; Simulation language; Output analysis with variance reduction; Simulation optimization; Generating multivariate vectors with cross- or auto-correlation; and Quantifying input uncertainty. When simulation is considered as a research field, most efforts were on random number and random variate generation. Then the focus was moved to coming up with efficient simulation languages such as GPSS and SIMAN, analyzing output data, and techniques to reduce variances without running additional simulation replications. In 90's, main research streams were on simulation optimization and generating multivariate vectors with cross-correlation or autocorrelation. Since then applications of interest and computing environments have changed heavily. For example, financial engineering and health care became important application areas, and parallel computing and GPU are more common in personal computers. Recently, quantifying model uncertainty is one of arising active research problems. We believe that it is worthwhile to visit each topic and discuss and review (i) whether or not research in each field made differences; (ii) if good enough solutions for each field have been found; (iii) if not, whether it is worthwhile putting more efforts in the field; (iv) if yes, what approaches are desirable; (v) moreover, if there are needs for new problems and how to approach them.



The workshop will bring leading senior researchers and young researchers together from various fields -- including statistics, industrial engineering and management sciences -- and countries -- including China, Korea, Taiwan and United States. This way, researchers in different environments, ages and cultures can effectively exchange their thoughts and ideas.



Organization: The conference will run for three days. There will be about 25+ invited attendees.



Participants must check in by the afternoon of the first day. They get together for dinner and have some informal group discussions. Sessions start 8:45am in the morning of the second day and run until 6pm. Sessions on the third day start 9am in the morning and end at noon.



The second day will focus on topics that have been considered important in the past. Four 1-hour plenary talks will be given on (i) what we have done and what we shoud do next, (ii) Monte Carlo and machine learning, (iii) adaptive sampling line search and (iv) ranking and selection. After each plenary talk, there will be opinion exchange and discussions on whether research in each topic made differences; if it is worthwhile putting more efforts in the topic; and if yes, what approaches and directions are desirable. On the third day, one 1-hour plenary talk will be given on new arising and promising topics followed by discussions on whether there are needs for new problems and how to approach them.



Confirmed plenary speakers are as follows: Barry Nelson (Northwestern University) "Stochastic Simulation: Musings about What We Should Do Next"; Michael Fu (University of Maryland) "Monte Carlo and Machine Learning: From AlphaGo Back to the Future"; Raghu Pasupathy (Purdue University) "The Adaptive Sampling Line Search Method for Optimizing Smooth Functions with an Inexact Oracle"; Shane Henderson (Cornell University) "Probably Approximately Correct Selection"; Peter Glynn (Standford University) "Analytics, Data Science, and Simulation: Opportunities and Challenges"



The selection of participants covers a wide variety of fields of interest not just in simulation modeling and methodology, but also in mathematics, statistics, and business.