Geometric and Nonlinear Analysis

(06w5090)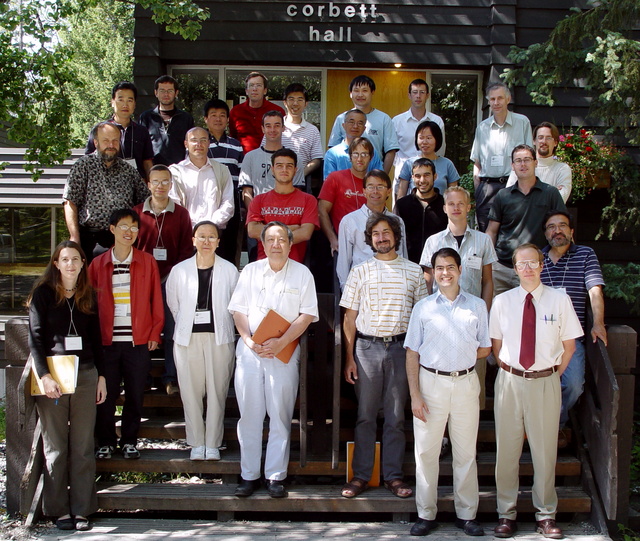 Description
An international conference in geometric and nonlinear analysis involving some of the most renowned researchers in these fields will be housed at the Banff International Research Station this week, August 12 – 17, 2006.

Geometric analysis has always been a meeting point between geometry and analysis. Indeed, this workshop will focus on its mutual influence and interaction with nonlinear analysis. It is the organizers' intention to cover a wide range of topics by bringing together participants from various domains. Vigorous interactions, fruitful discussions and collaborations are expected to happen from this workshop. The marvelous setting and secluded environment of BIRS is going to inspire the dozens of young postdocs or PhD students who have been invited to participate to this event.

This international Canadian meeting is organized by Emmanuel Hebey (Cergy-Pontoise, France), Matthew Gursky (Notre Dame, USA) and Frédéric Robert (Nice, France). The participants come from all over the world.

The Banff International Research Station for Mathematical Innovation and Discovery (BIRS) is a collaborative Canada-US-Mexico venture that provides an environment for creative interaction as well as the exchange of ideas, knowledge, and methods within the Mathematical Sciences, with related disciplines and with industry. The research station is located at The Banff Centre in Alberta and is administered by the Pacific Institute for the Mathematical Sciences, in collaboration with the Mathematics of Information Technology and Complex Systems Network (MITACS), the Berkeley-based Mathematical Science Research Institute (MSRI) and the Instituto de Matematicas at the Universidad Nacional Autonoma de Mexico (UNAM).